Welcome to Tennessee
The Volunteer State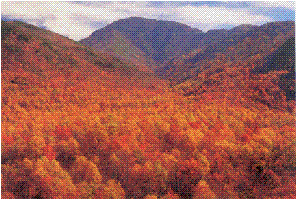 The Smokey Mountains
My name is Donna and I live in Crossville, Tennessee which is located on the Cumberland Plateau between Knoxville and Nashville. You will find many beautiful mountains throughout the state. I have included a few links to the state attractions.
I am a Correctional Clerical Officer with the State Department of Corrections. I have one son, Josh. My hobbies include: Dancing, reading, boating, baking and of course, computers and football.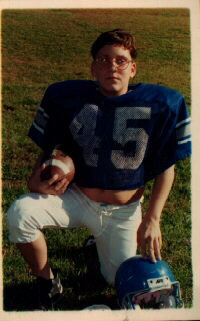 Josh and I are big football fans. The Tennessee Volunteers are my favorite team for college (wonder why?) and The Dallas Cowboys are my favorite NFL team. Josh has played football since he was six, and looks forward to playing college football and perhaps one day for the NFL.


If you have any questions or comments, please E-Mail. donnastone@multipro.com
<

Descend to the Lower Level

The Goodies


Click here to page/powwow me.

**Both Users Must Be Logged On Powwow For This Link To Work**



I would like to acknowledge my Powwow Friends, Mark, Mike and Skeet. Without their help and encourgement, I would never have gotten this page up. THANK YOU FRIENDS!!!


Best Viewed with Netscape 3.0
And/Or
Microsoft Internet Explorer 3.0


Mark Fain's Home Page


James Selleck's Home Page


Mike Intravaia's Home Page


NFL Links


Dallas Cowboys


UT Football Home Page


Mickey's Fun & Music Page


Tour of Nashville: Music City


I Way : 500 Best Sites on the Web


Tennessee Natural Resource Area



This Web-Counter says you are visitor number
.....To Descend Into The Volunteer State Page
Since September 10, 1996